We are currently experiencing an issue causing a delay in delivery of Summoner Advancement, the Alliance Quest event, and other 3-Day X-Men use event. We are working to resolve this, but it will likely take a few days. We will ensure that these rewards are delivered to affected Alliances. Please do not change Alliances until your rewards are delivered.
Login question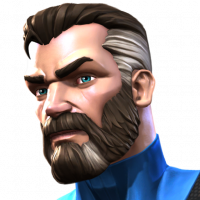 Matthewmercury
Posts: 24
★
Hey, forgot where the discussion last left off, if I left my phone at home can I log into game using my name from wife's phone or will Kabam crack down on that as being account sharing? Don't wanna mess up my ally on last day of aq...
This discussion has been closed.