We are currently experiencing an issue causing a delay in delivery of Summoner Advancement, the Alliance Quest event, and other 3-Day X-Men use event. We are working to resolve this, but it will likely take a few days. We will ensure that these rewards are delivered to affected Alliances. Please do not change Alliances until your rewards are delivered.
New game mode suggestion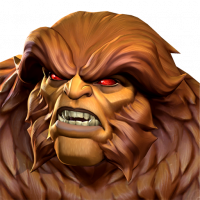 J_Sendero
Posts: 3
★
Ok so everyone enjoys crystal openings. And maybe not everyone, but a number of people enjoy an aspect of randomness. So what if we had a game mode where upon entry, (or before entry) we opened up "x" amount of Crystal's and gain temporary access to whatever champs we roll and can only use them on this game mode. I think this would be fun for new and existing players. The content we would use the champs for could be similar to either story, or incursions. You could also run this with friends, or as a competitive mode.