**Known AQ Bug**
We are aware that some alliances encountered a bug during this last AQ that would not allow them to start maps on certain days. We know this has impacted your rewards.
We have been looking into the cause of the problem and once we have resolved it we will explore how to make things right for the impacted alliances. We will provide any additional communication in
Summoners! The Tiered Unit Offers available during the Summoner Celebration sale are only available until July 4th at 10 AM PT, unlike the Unit Store offers, which are available until July 5th at 10 AM PT. We apologize for any inconvenience or confusion this may cause.
Let's talk about warlock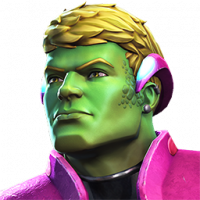 Dashamtvamasiay
Posts: 81
★
I recently happened to read his info, and found that he has some awesome utility, most probably the longest heal block in the game barring void, and has power drain too. And he reduces ability accuracy also. Besides all these, he has immunities also. So I was like.. dude he has some awesome utility, but then we I searched about him in youtube, many placed him in beyond god tier category! He has awesome utility, I myself want him in my roster, but his damage ain't too good I think . Am I missing something?

I saw vids in him , in some he did 29k damage in sp2 , and in some just 6k or so...isn't that too inconsistent?? Warlock owners, can u guys tell me how much damage does his sp2 do without any crits(with armor breaks)?

Any insight would be appreciated...I am kinda having mixed feelings about him...