Should people still grind for 5* in Arena?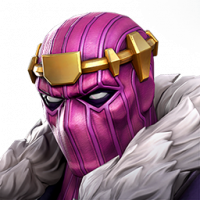 GOTG
Posts: 1,027
★★★★
I don't think it can be justified. So much time, so much work and for some people so much money poured in Arena to get a 5* which will do nothing for them in the long run. I mean, who has roster to get 5* in Arena certainly can get many 6* too. And now is the time for 6* to shine.

Recently I got 5* Doom and I can't find a reason to rank him up. I rather use resources to rank a good 6* Mystic.