AW - Hidden Nodes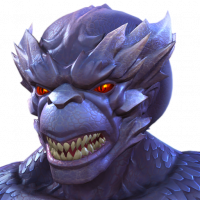 LucianoDelHoya
Posts: 1,154
★★★
Another discussion about AW.

Was thinking through and i feel Kabam should pause the release of Hidden Nodes. The Difficulty has increased multiple folds. Most of us are just about getting used to all these new nodes in AW. Last thing we need are Hidden nodes. And the First thing we need is a Buff for all the Tiers season Rewards. How can you Justify making AW hard for all the tiers and just Buff the rewards for all the Top tiers from Master to Gold 1/2.

Is that a Tactic to get people who quit AW to come back? Lol.

Anyways lets stay on Track. Do you want to see Hidden nodes? Or No?
AW - Hidden Nodes
11 votes