As we continue to work to address ongoing issues regarding Parry and Evade, we will be extending the Week 4 Quest of the Summer of Pain and its Solo Objectives by 1 week to better allow you to complete this content. This will not result in next week's content being delayed.
Arena... and other game issues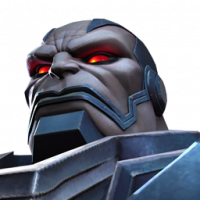 Tim1234
Posts: 127
★
Some of the changes may not be useful Like the auto complete quest option the condition defeats the purpose.You can only do it after 💯 completion.. I suggest They make real changes like auto complete milestones in arena ... cause arena takes a lot of time for most of us who want to farm resources but don't have time to do it. All you'll have to do is rank up and level up your champs for more points ... no need for tiresome arena grinding... it's not a compulsory option those who want to grind are free to grind. But that option for arenas will be great .. this will solve the problem with gold and units.