Earlier today, there was an issue where Summoners that logged on shortly after the Login Calendar switched over for the day didn't receive the Cosmic Ghost Rider login crystal. We've fixed the issue for players receiving the crystal now but will have to collect data and send out the crystal to all players that didn't receive it next week. We apologize for this inconvenience and look forward to making it right for you all.
Act 6.2.6 - 6* Gated Path Issue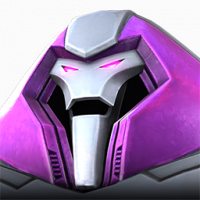 mgj0630
Posts: 370
★★★
I've been working on some 6.2.6 lanes today, and while I haven't tried it yet, cause I'm terrified due to the screenshots, I'm curious if others are seeing the same, and if so, has anyone tried the actual fights?
Notice the champion portrait shows an unduped 1* Hulkbuster, but the local node buffs have the following:
6x 600% Champion Boost
6x 900% Attack Boost
6x 900% Health Boost
Am I just unlucky?