Summoners, due to a technical issue, this week's series of Alliance Quests will be cancelled at 4pm PT. There will not be any Rewards for this series. The next series of Alliance Quests will start on April 18 at 12pm PT. We will be assessing the impact on Alliances and compensating accordingly, as well as returning Alliance Tickets.
In the name of Objective Madness
Cool. Free shards. Just a few more fights to go.
Hey there, five star shards. Better yet. Just need a bit more ...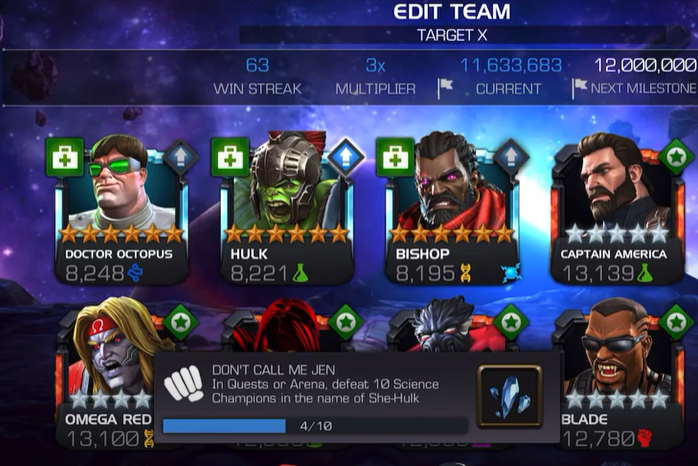 Three star shards. Well, free is free.
Okay, four star shards is fine, but ...
Yeah, more five star shards, I get it, great but I really ...
Can I get back to ...
You know what, can you just send me a push notification when you're done? Thanks ...