**UPDATE**
We are currently working to fix a known issue regarding Alliance Prestige. With the introduction of Relics, Summoner Prestige is now the average PI of your Top 5 Champions and the average PI of your Top 5 Relics (regardless of which Champion they are attached to) combined.

Today we pushed a fix that will allow for proper reward calculations in Alliance Quests. However, the display for Alliance Prestige will not be accurate and does not include Relic Prestige. This is a display issue only.

Incoming Bug Fixes: Heralds of Galactus Quest - Timers and Multiple Runs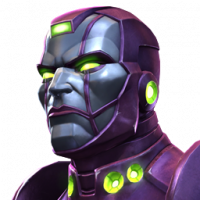 MCOC Team
Posts: 382
Administrator∙Moderator ›
Summoners,

We are preparing to push 2 fixes for the Heralds of Galactus Side Quests. These will both take effect with the start of the next Quest tomorrow.

- Fixed an issue where Summoners could not get rewards for running the Quest multiple times.
- Fixed an issue where the event was starting earlier than anticipated. This means that the next event will have a 31 hour timer instead of 24 hours, and bring us back to the originally intended 10am PDT to 10am PDT schedule.

If you were affected by the issue where you were not able to run the quest multiple times for rewards, we will be working to identify those affected and compensating them for their missed rewards.
This discussion has been closed.