Welp, good job, me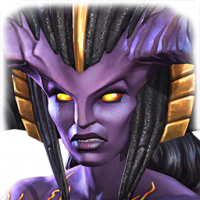 Aziz5253
Posts: 494
★★★
So I had two skill t4ccs and two mystic t4ccs in overflow and no champ to use em on, and I needed a mutant t4cc so I decided to try out the trade system for the first time today. My pulls:
1. 3 skill t4ccs - 1 mystic t4cc
2. 3 mystic t4ccs - 1 skill t4cc
3. 3 skill (again) t4cc - 1 mystic t4cc

Basically I just exchanged more of my t4ccs for for a lesser amount without getting anything useful.

What was I thinking when I went for those crystals knowing the rng system. Sometimes I wish I had a functioning brain, honestly...