Summoners, due to a technical issue, this week's series of Alliance Quests will be cancelled at 4pm PT. There will not be any Rewards for this series. The next series of Alliance Quests will start on April 18 at 12pm PT. We will be assessing the impact on Alliances and compensating accordingly, as well as returning Alliance Tickets.
We run, we jump, we swim and play!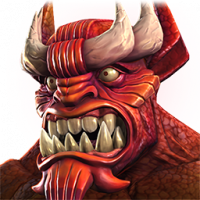 Ughzy
Posts: 38
★
Ok, I'll level with you. We're not the type of alliance building a room to hold all our trophies. Sure, an isophere chandelier sounds great... but many of us have kids, and thus we've given up the idea of "mine", so a flashlight will have to do for now. Good news is, you also won't walk in asking "what died in here?"

That sounds worse than it is, we're more like Bryan Cranston pre-breaking bad. Pretty decent, and well... in the middle!

Progress with less stress and pressure!

Got a full time job? So do we!
Got kids? Yup, got those too!
Dont have either? You're welcome as well!

We're Camp Anawanna (Not associated with Nickelodeon's Salute Your Shorts but totally inspired by). Tag: uFoul

We are a 2BG alliance for aq and war (cause sometimes you just got other obligations). In aq we run 4x5 in one battlegroup and 3x5 with master modifiers in the other. That means, no donations! For war we generally hang out in gold 3.... and managed to stay there even with all the matchmaking changes. (Middle gonna middle.) We hit rank for most alliance events, but really only push SA contributions.

Still interested?
Great!

We're looking for 2 active summoners with a 500k+ rating. But wait, you ask, what about prestige?!? ...or, wait, what's prestige?? No matter which question you ask, you're welcome to join!

LINE is required. My id: ughzy
Message me if you're interested!