**KNOWN ISSUE**
Currently, Alliance Prestige (as it concerns Alliance Quests) is not taking Relic Prestige into account. If possible, we are working to address this for the next round of Alliance Quests but will have more information for you when it is available.
CAN WE PLSSSS GET A SUMMONED SYMBIOD AGAIN PLSSSS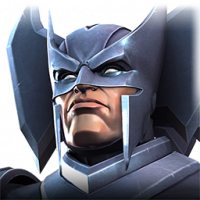 Ayan_645
Posts: 118
★
IT HAS BEEN A LONG TIME SINCE YOU GAVE A SUMMONED SYMBIOD AROUND 2 YEARS I AM A NEW PLAYER BUT I READ ABOUT IT SO I REQUEST TO GIVE IT AGAIN PLSSSSS.