Singapore Based Ally Looking for 1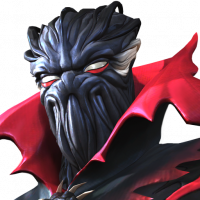 xNig
Posts: 5,187
★★★★★
Hi all,

My alliance is looking for ONE new recruit to replace a retiring member.

We are Plat 2/3 consistently for AW, and are doing 666x5 with Epic Mods to rank around 150 in AQ.

All of the members are adults with families so we focus mainly on having fun and balancing the game with real life. Communication is key and we are more than willing to accommodate members (eg. one of our guys went on a camping trip over last weekend and we dropped that BG's AQ from Map 6 to Map 5 so he doesn't need to come in.)

Timezone is GMT+8 but we are open to accepting +-2 timezones. Communication wise, we use WhatsApp.

Minimum prestige to join is the alliance average to be fair to all parties.

Add me in game to chat and enquirer further if interested.

(My sister ally is also looking for members. Plat4 consistently doing 554x5.)

Cheers.