Earlier today, there was an issue where Summoners that logged on shortly after the Login Calendar switched over for the day didn't receive the Cosmic Ghost Rider login crystal. We've fixed the issue for players receiving the crystal now but will have to collect data and send out the crystal to all players that didn't receive it next week. We apologize for this inconvenience and look forward to making it right for you all.
What does a platinum/master alliance feel like?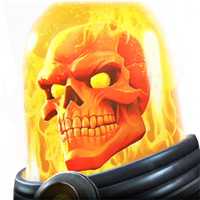 Warlord5386
Posts: 232
★★
Hi I'm curious to know how these alliance function , which Maps they run etc.
What are the minimum requirements for getting into one such alliance and is there any recruitment process.

Edit: I'm just asking about the experience of the said alliance. I'm not planning to recruit myself atm just curious what prestige/ hero rating level they have in general.