Summoners, earlier today a notification for a Guardians of the Galaxy gift was delivered to some Summoners. This was done by accident, and we apologize for any confusion this may have caused.
Ghost and aegon incursions crystal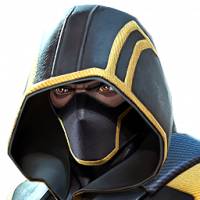 Aomine_Daiki10
Posts: 1,094
★★★★
Honestly this crystals are a joke why remove ghost and aegon incursions crystal. Like seriously it does not make sense we never asked for this kind of crystal update. Thanks kabaam all the artifacts I saved was all for nothing.