1 alliance 2 groups (Gold/Silver)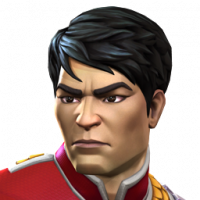 BedStuy
Posts: 26
★
We have 1 family, 1 alliance
But TWO different teams
The first team is Gold 2, fell just short of Gold 1. A few members with 1,000,000 million player rating. So we're looking for members that will fit right in. A few R5 5*, R2 6* maybe even R3?
We run map 5.5.5. In AQ because we are a chill, relaxed alliance but still VERY active in AW and AQ.
The 2nd team is Silver 2, looking for loyal players who are looking to grow and help grow all while being chill, friendly, and understanding.
US based (Tri-State) but international players are welcomed. Caribbean, Philippines, Australia, Europe, India etc.
Add me on LINE app >>
@Georgie24k