Summoners, we recently encountered an issue with the Alliance Quest Setup Phase Starting Timer that may cause the Setup Phase Starting Timer to display erroneous information, though we are working on a fix for it as quickly as possible. Additionally, if the Setup Phase does not let you plan your days in advance, you will be able to once the Event officially begins on the Alliance Quest Start date.

For clarity, the next Alliance Quest Enlistment Phase will begin on December 5 at 20:00 UTC, regardless of what the in-game timers display.

The next Alliance Quest Start will be on December 6 at 20:00 UTC. This is when Summoners should be able to enter each Map. Thank you for your patience and understanding as we work to resolve this issue.
Alliance War Season Rewards will start to roll out to Summoners very soon. These will take a while to get to everybody, so do not worry if an Alliance Mate receives their rewards, but you haven't yet. We thank you for your patience.
"NO MORE MUTANTS"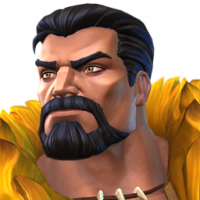 Blue_Marvel
Posts: 148
★
3 simple words whispered that changed the mutant race FOREVER...

If I worked for KABAM/MCOC marketing and advertising I would of released 5* Scarlet Witch in a special event. Parallel to WandaVision episode 1 release.

Monica Rambeau & Quicksilver would of been the 2 new champions of the month. With Monica being an offensive GODDESS with amazing defense abilities. And Quicksilver being a defensive mence.

And if not them two, then Wiccan & Speed would of been PERFECT!

And maybe give Vision a slight rework, with a slight more utility. An dash back and hold back for 2 seconds and phase, where 100% of attacks miss. Let him inflict concussion and maybe exhausted

All within an event quest called "NO MORE MUTANTS" where, unfortunately... you can not use any mutant champs for event quest. Or maybe the side event. Or the side event you can use mutants but no special 3 attacks.. or no special attacks AT ALL


What would be some good abilities for Monica, Quicksilver, Speed, or Wiccan??