6.1.5 Crossbones change: not a nerf but a sideways change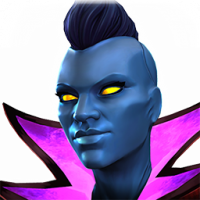 Man_Bat
Posts: 327
★★
From the release notes:
Chapter 1 Quest 5 Crossbones Boss: Replaced Biohazard with Poison (100% HP/30 seconds).
Some champs like Omega Red and Magneto do very well on that node with Biohazard. Changing it to poison will cut Omega's effectiveness by a lot and potentially make Magneto not viable at all.