Due to issues affecting Alliance Wars, Alliance War Season 36 will be postponed until August 19th, 2022 and the minimum number of Wars Summoners are required to participate in to qualify for rewards will be reduced to 4.

The currently active War will not count towards the Season.
Preparing for abyss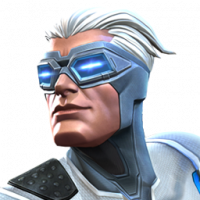 YawYeet
Posts: 34
★
One of my few posts, need to get some opinions. My ideal abyss team right now would be doom, torch, ghost, wasp, magneto. I dont have fury or aegon. Ive been trying to get them since theyve launced and only open skill/mutant. Given up on waiting for them so ideally how many units should i save up to be safe?

Im average or below average skill. Ive got 3000 saved right now, but i want to be super safe. Personally im thinking 10k for the ultimate safety net. Thoughts?