ROL WS Test w/medusa vs others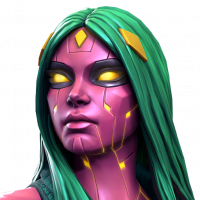 vinniegainz
Posts: 895
★★★
After watching BGs video today on his medusa testing and hearing many people talk about how good medusa was and potentially taking the #2 spot in the cosmic category I was inspired to do some testing of my own because its hard to find people using angela correctly on YT.

I performed 2minute tests like BG and report the following total damage in the 1000s:

Medusa - 71.3 (ended w/target bleeding)
Angela - 78.6
Drax - 79.7 (ended w/target bleeding)
Gwenpool - 87.5 (ended w/target bleeding)
Archangel - 150.3 (ended w/neuro poison and bleeds lol)
Hyperion - 153.9

Testing parameter notes: All champs were 3* 4/40 >20 sig lvls; mastery setup had NO suicides but had 3/5 DW; used mutant crit team, played more aggressive than usual; AA and hype were only tested once, angela and drax 3 times, medusa more than 3 times w/different synergies and methods as BG did.

***Conclusion***
1. AA and hype are monsters (to no surprise)
2. Preliminary tests put medusa behind drax and angela but maybe in line with thor.
3. Drax is underrated and the max furies stacked at anytime were 5 (I have managed to stack more than 10 before)

Discuss your thoughts on the above and welcome more tests especially with results that do not replicate these. For now I will be holding my 5* shards but medusa does seem like a great defender with that mean autoblock.