Summoners, due to a technical issue, this week's series of Alliance Quests will be cancelled at 4pm PT. There will not be any Rewards for this series. The next series of Alliance Quests will start on April 18 at 12pm PT. We will be assessing the impact on Alliances and compensating accordingly, as well as returning Alliance Tickets.
Chatty, fun, helpful alliance looking for 3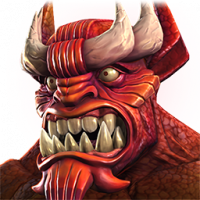 Silisk
Posts: 31
Wars are optional - we run one bg for those who are up to it. No pressure.
Run map 5x5 in AQ. Epic and master mods.
Add me on line arcaina ... and we can get down to business