Advice on Next Rankup. Second R5 or first R2?
Rap027
Posts: 75
★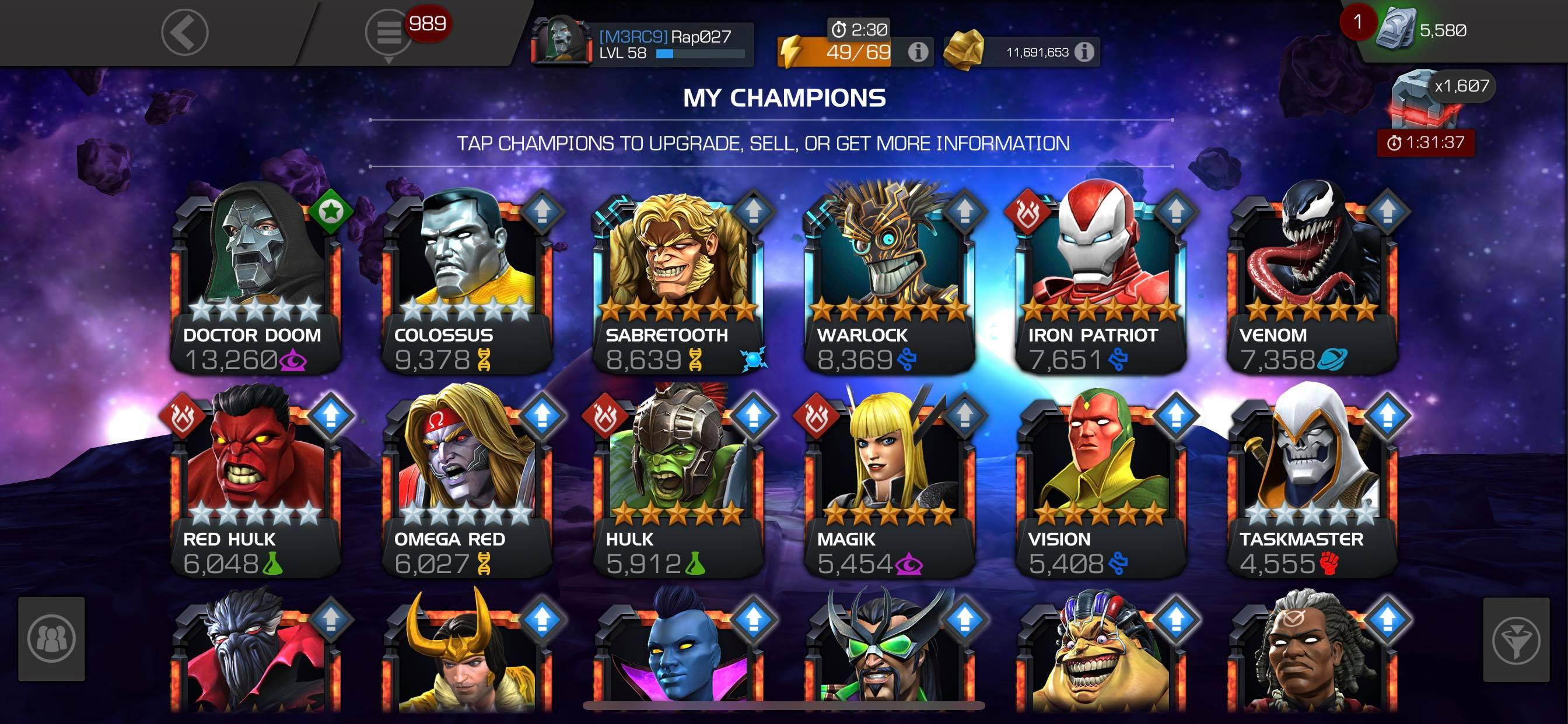 Hey guys,
As the picture shows, I only have one 5* R5 and no 6* R2. I just fully explored Act 5 and am ready to move on to Act 6 or Variants. I have 3 t5b (and no extra shards of one so it will take me awhile). I really love Warlock, he is my favorite between the options to take up, but it feels like a bad decision to use 3 t5b to take him up rather than 2 t5b to take up a 5* and have 1 remaining t5b to take up the next one. I really like Venom and Colossus as well, I just find Colossus extremely limited in any place I can't stun, and Venom very limited with no immunities. I have omega red for the synergy with Colossus, but I barely use OR because he is only sig 1 and I don't run suicides. I feel like the smartest move would probably be to take up Colossus and be halfway to taking up my next 5* (Venom or maybe someone else good by then), but I really do love Warlock and wanted to get input. Thank you guys
Advice on Next Rankup. Second R5 or first R2?
10 votes