New alliance starting for growing accounts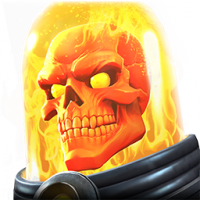 McFernie
Posts: 60
★
NEW ALLIANCE OPENING AT THE END OF CURRENT SEASON:

[Y.P.] Young Padawans!

We are 3 experienced players (750k, 1.1 and 1.2 m) who want to start their own alliance.

Our aim:
- growing rosters to become stronger
- building an alliance from scratch
- reaching map 5 and gold 1 in the mid/long term
- we'll start with 1 bg, expanding asap to 2 bgs and eventually to 3 bgs

What we offer:
- the possibility of growing fast
- the possibility of learning a lot

What we demand:
- Attitude. Roster will eventually come; however, teamwork, discipline and eagerness are difficult to acquire if they're not there in the first place.
- Commitment. We believe in Life Comes First, but we expect regular participation in AQ, AW and Objectives.
Regular use of Line mandatory.

Aimed at: 150k-450k accounts. American (north/central/south) and European time zones. English-speaking.
Definitely NOT aimed at: lone wolves, inflated egos, people unable to put the group benefit to his/her own.

Alliance will be started right after current season is over. Recruiting STARTING NOW. Please send pm on Line to McFernie or Bmwm307. Or in-game message, same names.