Earlier today, there was an issue where Summoners that logged on shortly after the Login Calendar switched over for the day didn't receive the Cosmic Ghost Rider login crystal. We've fixed the issue for players receiving the crystal now but will have to collect data and send out the crystal to all players that didn't receive it next week. We apologize for this inconvenience and look forward to making it right for you all.
Can Aegon deal with 6.3.5 Mysterio and 6.3.6 CapIW?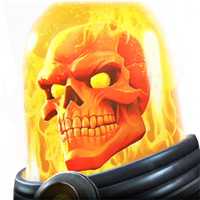 Warlord5386
Posts: 232
★★
Can Aegon at 500 combo shut down the tunnel vision node? Also would warlock and CapIW work since now he's not armour break immune? As for CapIW I do have ghost but no hood. Please leave some suggestions down below including how you did the quest and who were your MVP's.
If you need to know my roster I'll send a screenshot .