Abbys of legends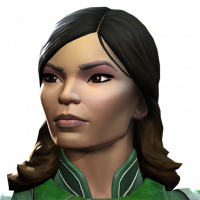 solmyrair
Posts: 377
★
Hi All,

I've asked in old subject (as I thought this will be more beneficial) however I've been advised to open new topic so I'm doing it..

What is the easiest path in Abbys?
What team should i have to spend the less amount of units?

I've got most of ones I need to have - NF, Hemidall, Aegon, HT.. the last one is missing. I don't have a Doom neither not sure what would be the best to use instead?

I've got magneto and I was thinking he may help taking under consideration last buff but not sure if that's the case.

Any advise? Can I use something instead of Doom? Or should I wait till I get one?

I've watched Seatin videos and lots of others but still can't figure out which option is the best. Any advise?