4th Abyss Path or Cyber Weekend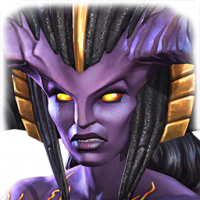 ImGodMF
Posts: 459
★★★
I currently have 6k units and am in quarantine for 4 more days with nothing to do.

I have paths 4 and 5 of Abyss left and I'm considering doing one, however Cyber Weekend isn't far off and I feel 5k units may do well there with purchases as I'm thronebreaker.

What should I do? Wait for Cyber Weekend first or just get my 4th Abyss path done.
Post edited by Kabam Porthos on