Version 15.1 Patch Notes Discussion Thread (UPDATE Sept 22 11:32 AM PT)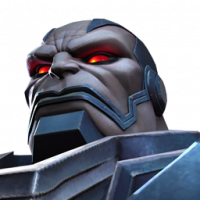 Kabam Miike
Posts: 7,722
Administrator∙Moderator ›
Marvel Contest of Champions v 15.1 is on its way! Find out everything you need to know about the next patch before it drops on Wednesday!

Read the notes here.

UPDATE: Friday, Sept 22 11:32 am PT
Hey Everybody!

We've just updated the Patch Notes with a lot more fixes that were confirmed after the post went live. There are a whole slew of Champion bug fixes in there, so check it out again!
Post edited by Kabam Miike on