Monkey Man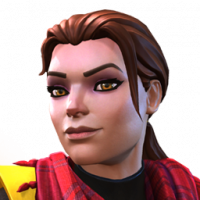 FlyGalaxyBomb
Posts: 375
★★
I got Monkey Man from the Dual Crystals a few days ago. I have a 4-5 gem that I have been saving for Aegon, but I think im going to use it on Monkey Man. He seems like a beast on defense. Thoughts?
PS: I threw a skill gem into him cuz I had 3
, but he's probably gonna stay sig 1 for a while cuz im currently bringing up stealthy for prestige.