5* Warlock, do I go nuts?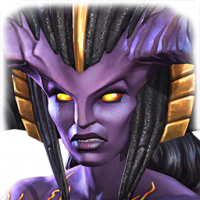 phillgreen
Posts: 2,262
★★★★
I know warlock is good but how good really?

Generic?
R5?

Where can I use Warlock in act6 that can't be done by someone else? I don't have many R5's because resources are scarce but if warlock is good for plenty of random fights then I'm happy to cut sick, if warlock is a niche champ then I'd stop at r4.

Please tell me where/how to use warlock that can't be done by aegon, quake, hype, mojo, ghost or corvus?

I stopped at cavalier, exploration is a long way off.
Post edited by Kabam Porthos on