Should I awaken my 5* Void?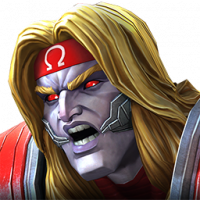 MiekandKorg
Posts: 44
★
Hi!

So, im about to get the 5* generic awakening gem and im not sure who to use it on. I'm waiting until I can open a 5* featured before I use it, in the case I pull a better champ but right now, if i dont, im not sure who i should use it on.

Currently, my only good 5* is Void, Human Torch and Dragon Man. A few others, but the resources to rank all of them up are currently very low, and I got lucky with events to r4 my 5* void.

Given that Void is really good and useful (imo, his dmg is quite good for me in act 5 and quests) and my only r4, should I awaken him? And then use other gems on champions once I rank them up more? Any advice is appreciated!
Post edited by Kabam Porthos on