Abyss was actually fun!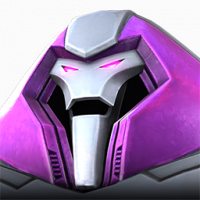 TheMailmann
Posts: 119
★★
So I held off completing Abyss because after completing Act 6, I didn't feel like doing any more difficult content. Finally completed it today and it was actually really enjoyable. It was mostly fighting difficult defenders with huge health pools except for a few fights. Of course it will only be fun if you have necessary champs and enough units

Did it with Aegon 5/65 Sig 140, Sym Supreme 5/65, Human Torch 5/65, Cap IW 5/65, Heimdall 4 star. Grinded around 4K units, there wasn't much health and revive in my stash.

The cosmic defenders were some of the most enjoyable champs with Symbiote Supreme. Spent the least units on cosmic fights. Only a few fights were more difficult than others, which were Iron Man IW, Cyclops, Invisible Woman and Collector. Cap IW was useful for Iron Man IW and Champion. Mordo fight was fun too with Human Torch and HT shredded Mordo quite easilt. Torch was useful for Mordo and Mephisto. For mephisto, I did not use pre-fight so I went in first to get comfortable with the best playstyle then I used revive and full health for the pre-fight ability so I managed to finish him off the second time. I probably used most revives against Cyclops (more than the collector) lmao because I'm still not used to his special attacks. Invisible Woman fight was difficult without at first but it was easier when I learned how to damage her (repeat Aegon SP2).

All in all, I enjoyed Abyss a lot more than Act 6 because Abyss doesn't have too difficult nodes. Only tedious part was grinding for units.