Earlier today, there was an issue where Summoners that logged on shortly after the Login Calendar switched over for the day didn't receive the Cosmic Ghost Rider login crystal. We've fixed the issue for players receiving the crystal now but will have to collect data and send out the crystal to all players that didn't receive it next week. We apologize for this inconvenience and look forward to making it right for you all.
Which among these champions is worth taking to rank 3 to get Thronebreaker ?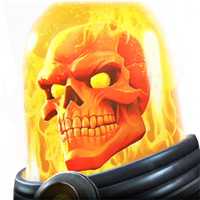 Warlord5386
Posts: 232
★★
This is my 6* roster and so far only Havok is worth a rank 3 imo. Should I wait for someone else or pick only mutant from future T5CC selectors?
These are my Catalyst status
Honestly this Thronebreaker thing really has irked me a lot. I've already defeated the Grandmaster months back and was hoping to get a Rank 3 , but RNG wouldn't allow it. Now we cavaliers who only need a Rank 3 are being grouped with uncollected players in AQ. I was expecting the Cyber deals to be good as a helping hand in getting a Rank 3 but this year's deals sucks. Why introduce such a paywall?
Need your suggestions.