Unfair 2020 gifting requirements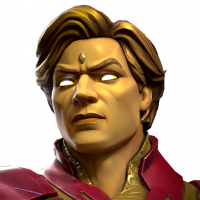 Drkara
Posts: 75
★
Please correct me if I am wrong but season ends December 8/9 but the 14 day requirement to be in an alliance a member needs to be part of the alliance by December 7.

This will not allow for any recruitment, alliance changes. Most alliances at the the end of season make changes to improve alliance but this will cause a significant disadvantage that players that get removed/want to leave alliance and will be stuck not being able to receive rewards or contribute to an alliance for gifting event.
I agree with having a requirement but Kabam should shorten to maybe 7 days to allow for recruitment off season and be fair to all players.
Thank you.