Summoners, due to a technical issue, this week's series of Alliance Quests will be cancelled at 4pm PT. There will not be any Rewards for this series. The next series of Alliance Quests will start on April 18 at 12pm PT. We will be assessing the impact on Alliances and compensating accordingly, as well as returning Alliance Tickets.
Gifting event upcoming! Do you need an alliance?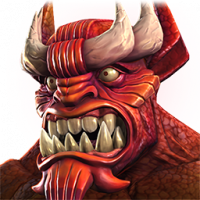 Silisk
Posts: 31
Looking to fill up our alliance. And with the gifting event coming up, better now than never.
Due to holidays we are taking it light on AQ. Running map 3 with epic and master mods.
No minimums one events
War is not mandatory. If you want in let me know
Chill, laid back, fun. Looking for active members.
As long as you can handle a map 3 and if you are looking for a bit more, we are the alliance for you!
Add me on line - arcaina