Champs to add 2021 (MCU and X-men movies)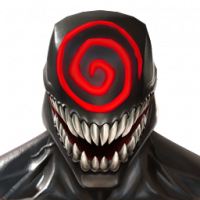 Jubalsackett
Posts: 2
★
With the recent poll making Hercules the choice, that's great and all, but not sure the other options were too great... (I was rooting for Okoye, because she is a marvel character and not from historic mythology, but you can't win them all...)

Mystique - (mutant) perhaps takes the skill set of the champ she is fighting, buffs, crit rating, attack rating, etc...

Quicksilver - (mutant) he's fast, he's very fast, no ideas on skill set other than evade or miss or dodge... whatever mechanic they are using these days.

Mantis - (cosmic or mystic) alright here we go, her hits that make contact have a small chance at one of the following:
Stun for 2 seconds (15% chance)
pacify debuff (20% chance)
Nullify debuff (10% chance)
Armor break (20% chance)
Slow (10% chance)
All I'm saying is at least she is well known...

Ulysses Klaue - (either skill or tech) Smuggler, Villian, mercenary, and utilizes Vibranium for weapons, the possibilities are endless!
Maybe a combo of bleed and energy damage, i mean he was in ultron and BP so...

Lady Sif -(cosmic) make her like Angela but good,

Laufey (cosmic) - frost giants are neat,
Immune to cold snap and frostbite obviously, he could have ice armor like iceman, but maybe rage based like Logan. Physical resistance sure.

Honorable mentions:
William striker (skill) kinda generic i guess make him destroy mutant class tho.

Malekith (mystic) dark elf from that one Natalie Portman movie...

Champs to add 2021 (MCU and X-men movies)
5 votes
Mantis (we have every other guardian from the movies... so why not)
Ulysses Klaue (Andy Serkis is the man)