**KNOWN ISSUE**
An unknown error has resulted in Grandmaster Gauntlet progress being reset for a portion of our playerbase. As a result, we will be temporarily removing the Grandmaster Gauntlet as a playable mode. The mode will be reinstated when the team has resolved the issues.
**KNOWN ISSUE**
There appears to be a bug causing missing VFX (visual effects) for a number of elements including traps, phasing and some blocking animations.
The team is aware and looking into the cause of the issue.
Update: Spider-Ham's Piggy Bank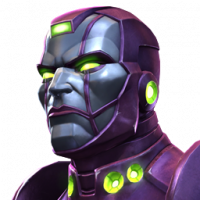 MCOC Team
Posts: 357
Administrator∙Moderator ›
Greetings Summoner,

The release of Spider-Ham's Piggy Bank had some unexpected technical issues, causing some stability issues, login problems, and failed purchases. We want to assure you that we are actively working on fixing this issue and that we will make up for any losses this might have caused.

The stability of The Contest is very important for us and we want to ensure that issues like this do not impact gameplay or celebrations of our sixth anniversary. Therefore, we will take our time to give Spider-Ham's Piggy Bank the attention it deserves and we will bring it back to you in the new year.

Thank you for playing Marvel Contest of Champions,

The Game Team

This discussion has been closed.