Summoners, due to a technical issue, this week's series of Alliance Quests will be cancelled at 4pm PT. There will not be any Rewards for this series. The next series of Alliance Quests will start on April 18 at 12pm PT. We will be assessing the impact on Alliances and compensating accordingly, as well as returning Alliance Tickets.
Killmonger indestructible bugged?!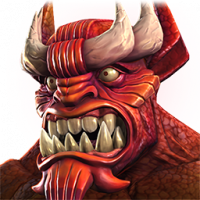 Mrwarren96
Posts: 233
★
It seem that killmongers sp2 indestructible buff is bugged and isn't working, as far as I was aware if I have them active I can take sp3 damage but that doesn't seem to be the case anymore? Please correct me if I'm wrong but I'm pretty sure he was able to tank sp3s if he had them active?