Summoners, due to a technical issue, this week's series of Alliance Quests will be cancelled at 4pm PT. There will not be any Rewards for this series. The next series of Alliance Quests will start on April 18 at 12pm PT. We will be assessing the impact on Alliances and compensating accordingly, as well as returning Alliance Tickets.
Book 2 nodes towards AW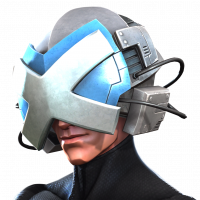 gage201205
Posts: 456
★★
I feel like book 2 for the most part was a success with the community. You can literally with the right champs go through paths without units spent and they were fun and challenging at the same time.

So why can't we bring that to AW. I'm not in tier 5 or higher so I know it has the stubborn thing going on but I'm after that tier 6 or lower it's just boring, god forsaken boring, same champs same nodes Mix Master Korg like come on you found a way to mix up AQ but AW is just blah. I honestly love the old AW nodes more than these there's only about one or two challenging nodes in the whole map besides boss nodes..

AW for alot of the community is entertaining for them so I would like for the future of AW to bring new nodes that are fun or challenging.