6.2.6 Help.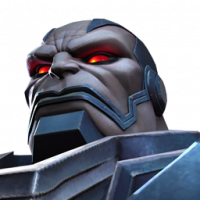 Hedron
Posts: 359
★
Hey guys I am thinkikng of completing act 6 chapter2 in near future. My question is out of my roster (given below) who should be in the team for last quest and best counter for boss.
Secondly I am debating on taking my Morningstar to rank 4 and awakening her using a mystic gem (have 50+ stones). Will this be a good idea that she can drop champion to atleast last 10%.
Also can anyone provide me with a full 6.2.6 map.
Thanks in advance