SG Based Ally Looking for 1 After Season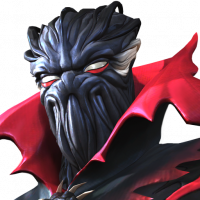 xNig
Posts: 7,112
★★★★★
Hi all,

Looking for 1 member for my sister alliance, SGCX, after this Season ends.

We are an alliance that wants to take it easy and enjoy the game without stress. Pathings are organized for AW, while AQ is free and easy since.. well.. it's map 5.

We currently have an opening for our Map 4 BG. Some of the guys there just had recent irl changes (eg new kid, job change etc) so they aren't able to commit to more time intensive maps.

Therefore we are looking for matured individuals to join us, people who don't need babysitting.

AW : Tier 4 Plat 4. (We aren't pushing for AW)
AQ : 554. Rank about 2k.
Timezone : GMT+8 or near. (+7/+9 is fine)

Requirements:
- At least a few R5s to put up a decent defence, and still be able to bring full R5s for AW attack.
- Logs in at least 4-5 times daily to clear AQ and AW.
- Matured individuals, needs no drama and babysitting.
- We use WhatsApp for Communication.

Interested parties please add me, xNig, in game to discuss further.

Cheers.