Earlier today, there was an issue where Summoners that logged on shortly after the Login Calendar switched over for the day didn't receive the Cosmic Ghost Rider login crystal. We've fixed the issue for players receiving the crystal now but will have to collect data and send out the crystal to all players that didn't receive it next week. We apologize for this inconvenience and look forward to making it right for you all.
War rewards need big Big BIG buff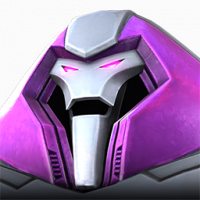 Graydrox
Posts: 400
★★★
War needs a buff. Come on now. Nobody needs to explain it. We all know. In tier 5 and above we spend crazy resources, more than the amount gained from the season rewards. Do you not see a problem here?

War should have a fun amount of resources gained. Stuff we can't get anywhere else or atleast very healthy amounts of the stuff we can get other places. It doesn't make sense to have players struggle through a war season for a net loss. But that is the reality for a lot of alliances. We are coordinating, using boosts and strategy and skill, all while stressing and spending time. Yet at the end of the season we are taking a net loss on resources for all the glory spent to compete.

That is dirty. Kabam.... Kabam ! Come on. Do something with War. I don't want to have to quit my alliance.
Post edited by Kabam Ahab on