6.2 help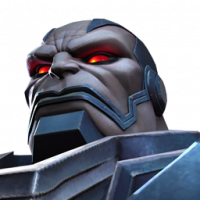 Hedron
Posts: 359
★
Right now I am on the last quest of 6.2.
My I am going for completion wiyh straight path removing all linked nodes from boss. The problematic fights in the way are Magik (100% power gain) and Void (unblockable finale).
Given is my top roster to choose from.
She hulk and CAIW will be on the team anyways. Was thinking of taking ghost with wasp and hood but if she can handle magik?
Any other help would be appreciated.
Post edited by Kabam Dijon on