**BANQUET EVENT PSA**
To fully participate in the upcoming Banquet's Alliance Event you will need to be in your alliance for 14 days prior to the event's start date on December 20th. That means, stay in your alliance from December 6th onwards to enjoy all there is to offer in the Banquet event.
**Not Another Anime Reference Solo Event Returning**
This solo event has been fixed and will appear in game again on December 10th and will run through the 17th.
Reminder: This event is available to Paragon+ Summoners
INCOMING BUG FIX:

We'll fixing an issue with the Side Quests where all difficulties had the same Selector rewards.

We've fixed the Selectors in Threat Levels 4, 3, 2 and 1 to no longer contain rewards for Progression levels above the target audience.

Threat Level 4 rewards cap out at Thronebreaker
Threat Level 3 caps out at Cavalier
Threat Level 2 caps out at Uncollected
And Threat Level 1 has rewards for Proven
ANOTHER RANK UP POLL???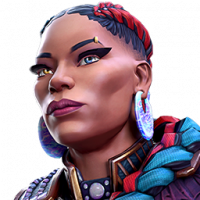 BiscuitKhan
Posts: 11
★
I got a 6* R1 Unduped Corvus and a 6* R1 Unduped Colossus.
Who to rank up?
Details: I got neither as 5*s and I'm very torn. I like using colossus he's a real tank and does amazing damage if you can parry stun. If I bring Omega Red which I only have as a 4 star (means no act 6) his heavies do MEGA damage. The only thing that's stopping me is that I'm missing out on alot because of his missing sig ability. I find him very sustainable as well with his immunities. Maybe he's better suited for the future? I don't know.
As far as corvus is concerned I just got him and I'm not buying into the hype. I'm cavalier and I'm concerned corvus isn't that sustainable for the bigger health pools of deep act 6. But I know he has a great kit too. He doesn't need synergies either. I'm just so torn.
Please help