Doctor Strange Definitely Deserves a Buff.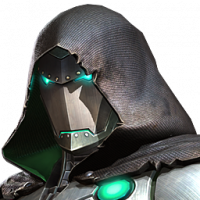 Elwind
Posts: 312
★★★
His name is come to mind when talking about mystics arts...
He is Master of The Mystic Arts.One of the Most Powerful Mystic on Marvel Universe.
And definitely deserves more power in this game.
Should not be a hero that nobody uses.He definitely deserves more...Please buff him.