As we continue to work to address ongoing issues regarding Parry and Evade, we will be extending the Week 4 Quest of the Summer of Pain and its Solo Objectives by 1 week to better allow you to complete this content. This will not result in next week's content being delayed.
Guillotine 2099 is currently broken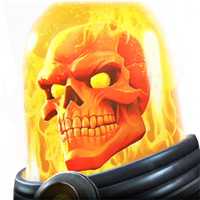 MrBanks
Posts: 949
★★★
I have experienced the following issues with her today:
Her cloak is not triggering


Launching SP3 when opponent is at 5% or less health is sometimes leaving them at 1%


Combo shield not being gained after using a heavy attack

I was experiencing these before the feb update went live. Anyone else?
Post edited by Kabam Ahab on