Summoners, we recently encountered an issue with the Alliance Quest Setup Phase Starting Timer that may cause the Setup Phase Starting Timer to display erroneous information, though we are working on a fix for it as quickly as possible. Additionally, if the Setup Phase does not let you plan your days in advance, you will be able to once the Event officially begins on the Alliance Quest Start date.

For clarity, the next Alliance Quest Enlistment Phase will begin on December 5 at 20:00 UTC, regardless of what the in-game timers display.

The next Alliance Quest Start will be on December 6 at 20:00 UTC. This is when Summoners should be able to enter each Map.

Thank you for your patience and understanding as we work to resolve this issue.
Angry! First time emailing u guys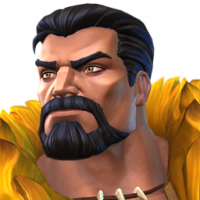 piTiq
Posts: 2
3 or more days already and the issue is not fixed as u r saying, I lost alot of units spending em on finishing act4 cause s.attacks still weren't&aren't working! Every damn upgrade brings lots of new more bugs and issues!Hire some pro people please!... I'm from Romania, sorry 4 my english! Pls add RO language! And why does in Italy wr I live, offers costs more? I want to buy(not the first time) that €54,99(make it 50=more buyers) offer but i only have €50,00 on my online PAYSAFECARD!(allow this payment) How do we solve this?