Anyone remember that one random Scarlet Witch from the spiderham month?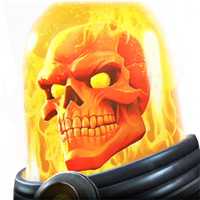 firemoon712
Posts: 463
★★★
So I was going around trying to get Heroic completed by autofighting with my 6 star Elsa, mainly just to get the vanquishing blows solo objectives done.
I hopped into 1.2 of the event quest and noticed that very same Scarlet Witch was a random grunt on the map.
But the thing is that she never released, at least outside of that boss from the spiderham event iirc.
Is this a sign we'll get her as a playable champ?