As we continue to work to address ongoing issues regarding Parry and Evade, we will be extending the Week 4 Quest of the Summer of Pain and its Solo Objectives by 1 week to better allow you to complete this content. This will not result in next week's content being delayed.
CAN WE PLEASE SELL T4cc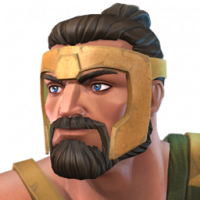 TheJakeTaylor93
Posts: 11
★
I have over 50 unopened t4cc crystals and all 6 classes maxed out with 16 in the inventory. Can we please get the option to sell them for t5cc. Its long overdue.
Post edited by Kabam Ahab on