Get a Free 3-6 Star Baron Zemo this Week!
Log in to the Summoner's Market at
https://store.playcontestofchampions.com/
and claim the Baron Zemo Selector between 10am PT November 24 and 10am PT on December 1st.
Proven and Below: 3-Star
Conqueror/Uncollected: 4-Star
Cavalier/Thronebreaker: 5-Star
Paragon/Valiant: 6-Star
You can only claim this Baron Zemo one time. The Baron Zemo is delivered as a selector, claiming it will require you to choose your rarity immediately. If you plan to change your Progression level during the Cyber Week event, we suggest you wait until you have made that change before claiming this selector.
Ghost bug? Opponents 'dexing' intercepts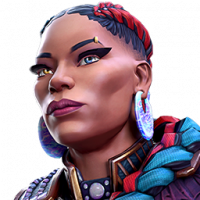 BiscuitKhan
Posts: 11
★
While playing ghosts I've always phased two hits. The first medium and the first light. Playing AQ today and a doom bot kept on 'dexing' as soon as I swiped right after their second hit missed. I know my timing is in point as I've never had opponenets dex this way (especially those not in AW/Duels, who don't even have the dexterity mastery active).

I think this is a bug. Please look into it.
This discussion has been closed.