Tier 8 Odin Fight - Plusses and Minusses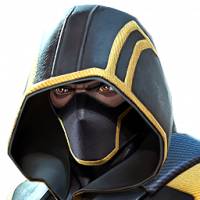 LordSmasher
Posts: 355
★★
I like the the Odin fight:
Restriction -> Buffed Up
Mitigation -> Power Draw
It creates an interesting model with a couple of different approaches.

What I don't like is:
Strength in Numbers -> This makes me want to use my best option first up, instead of playing around with a few options
Power Draw interaction with masteries -> Pacify and to a lesser extent Assassin are increasingly becoming liabilities in this type of fight setup. This extends to the Cav quests and Act 7.

Is there a design considering to make things like Power Draw AAR immune?

Otherwise what are other people doing? Dumping these masteries?